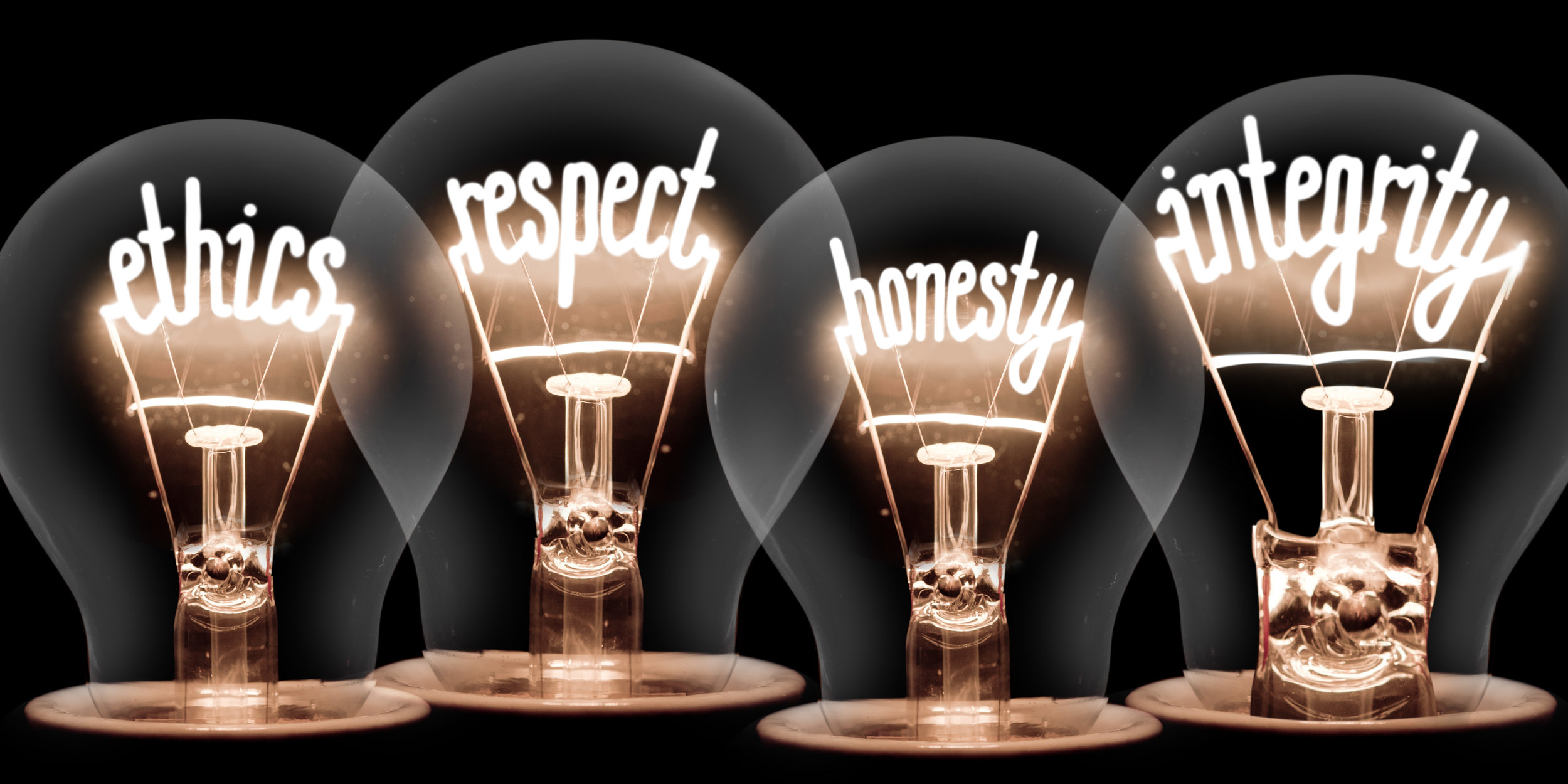 Policies & Code of Conduct
At Plank On Main we expect a high moral code and for all of our employees to have respect for fellow employees and all of our customers. Please review, understand and acknowledge your understanding of the below policies and code of conduct policy.
GENERAL
_____ I will treat ALL staff and customers with respect
_____ I will treat any and all customer complaints with concern and work my best to remedy the situation and inform management
_____ I understand the employee purchase policy and that any consumption or removal of items from Plank outside of this policy are considered theft unless you have formal and documented approval from your manager.
_____. I understand that intentionally providing free food, drinks or products to patrons (friends, family or otherwise) that is not as a result of solving a customer satisfaction issue is also considered as employee theft. (i.e. no free drinks for your friends at the bar)
ALCOHOL, DRUGS, SMOKING
_____ I certify that I have completed the STAR training and will execute all of the policies and procedures as instructed any time I am working at Plank On Main.
_____ I understand that at Plank we err on the side of conservative and have a care and concern for everyone who enters our facility. I have the full authority to limit serving and explaining to the individual that the decision is out of our care and concern for them and their safety including that of their family and friends.
_____ I understand that if any issue or concerning circumstances arise with a customer related to alcohol, that I will document an incident report (posted to the employee portal) and notify your manager and owner immediately. I also have the full authority to call the local authorities if needed. We want a safe environment for all of our customers and will not tolerate any poor or offensive behavior.
_____ I understand that I should never physically intervene in any circumstances unless it is performing a life saving measure for which you are properly trained.
_____ I am never to consume alcohol while working at Plank On Main unless explicitly approved by the owners for tasting purposes.
_____ I understand that patrons may not leave the premise with alcohol unless it is a recorded wine bottle that is in a bag and sealed with a copy of the receipt.
____ At no time are you permitted to work under the influence of drugs or alcohol
____ No smoking is permitted on the premises
ATTIRE
____ Employees shall dress in a clean and appropriate manner. Keep in mind you are in a food and fitness establishment and constantly facing customers. Everyone should maintain a neat and clean appearance. We recommend jeans or yoga pants. No open toe shoes are allowed. We do reserve the right to request that you change if any attire is deemed inappropriate and also reserve the right to move to uniform requirements. Something with a plank logo should be worn at all times (including tee, apron, etc.).
EMPLOYEE PURCHASE PROGRAM
FOOD & DRINK
_____ Free coffee & tea while working for personal consumption
_____ 20% off food & drink for employees - All discounts for personal use and consumption only. (NOTE: All employees will be provided tastings of each juice and smoothie during initial training to understand the flavors, ingredients, etc.)
_____ 10% off Alcohol.
_____. Enhanced food discount for long shift work - 50% off meal if shift >7 hours otherwise standard 20% discount applies
MERCHANDISE:
_____ 1 Plank on Main logo work tee for free per 6 months (needs logged in register)
_____ Up to 5 more My KY Tee work tees per year (personal use for wearing to work regularly) at 50% off
_____ 20% off merchandise for employees (intended for personal and family use)
NOTE: Merchandise and clothing discounts are so you can have personal experience with our products to better help clients.
_____ Discount can NOT be combined with other discounts without the permission of your manager. From time to time, we may make exceptions (i.e. when clearing out a season of merchandise)
FITNESS CLASSES:
_____ 20% off premium fitness membership, packages or drop ins (for personal use only)
_____ See current employee attendance policy
_____ We encourage employees to try each type of class offering (Yoga, Barre, Pilates) at least once to better help discuss the offerings with customers.
TIME CLOCK MANAGEMENT
All time clock in and out management will be accomplished by using your code at the register.
Clocking In:
_____. Employees are responsible for clocking in when beginning active work. Each employee will be assigned a unique code used to clock in and out. You will also be able to access the facility utilizing the same code on the front and rear door. The system will keep you clocked in until you clock out. This is the official timecard system which drives payroll. Once you arrive and are ready to begin actively working, clock in.
Clocking Out:
_____. Employees are responsible for clocking out at the register when your shift is finished or you are no longer actively working. If you intend to work longer than your scheduled hours for any reason other than to attend to customers or complete the daily checklist, approval from your manager is required.
_____. If you forget/fail to clock-out when not working, please inform your manager as soon as possible so your timecard can be corrected in our system.
Lunch:
_____. The general policy is that lunch is unpaid. If you leave for lunch or plan to utilize more than 10 minutes for lunch, clock out then clock back in when you return to active work.
_____. If working a shift >5 hours, you have a 30 minute unpaid lunch/food break. If you choose to stay at Plank and utilize your employee discount to eat, you may stay clocked in for a paid lunch break of up to 15 minutes or clock out for a full 30 minute lunch break.
_____. Please try to take your lunch break before or after our lunch hour customer rush.
Breaks:
_____. 10 minute paid break with each 4 hour shift worked or ability to take unpaid breaks by clocking out (this is your opportunity to make calls, check phones, etc.)
IT IS THE FULL RESPONSIBILITY OF EACH EMPLOYEE TO MAINTAIN AN ACCURATE TIME CARD. INTENTIONAL MANIPULATION OF TIME CARDS IS GROUNDS FOR TERMINATION.
WORK SCHEDULE
_____ The work schedule will be completed in when-i-work. You are required to keep your availability updated at least 60 days out into the future. If you have a schedule conflict once the schedule is set, you have the ability in the app and software to offer your shift to another employee. It is your responsibility to find a replacement unless it is a family emergency or confirmed illness (doctor's release may be required before returning to work) in which case please call your manager. If you swap your shift, please make sure that your replacement is aware of any unique requirements of that shift (i.e. trivia, private event, etc.)
COMMUNICATION
_____ All employees will be responsible for reading any manager or other employee communication logs or notifications prior to starting your shift.
_____ Communication may be provided through the when-i-work app or in the communication log book located near the register.
PERSONAL PHONES
_____. Employees shall keep their phones in the designated location and should limit use to business purposes while clocked in.
_____. Any social media posting while working should be directly attributed to promoting Plank on Main.
_____. If there is a need to take or make extended personal calls, please let your manager know and clock out during.
PARKING
_____. 5 passes available for employee use in the city lot - hanging on rear freezer YOU MUST RETURN DAILY. If you fail to return your parking pass, you may be subject to cover another employee's parking ticket if other employees do not have access to a parking pass and thus receive a ticket.
_____. 3 spots are marked behind our patio and are for CUSTOMERS ONLY. Do not park in these spots while working.
NOTE: Evenings and weekends should be no issue in the rear lot; we do not own the spots behind our building; patrol and ticketing have increased and you are responsible for any tickets you receive
CONFIDENTIALITY & PRIVACY
_____. Any and all customer data and information is to be treated with full confidentiality and privacy. In no way should any information be shared or captured for removal from Plank.
_____ Any Plank data information including sales, processes, recipes, partner information, etc. is property of Plank On Main and may not be disclosed without prior written approval.
_____ When your employment at Plank is no longer active, you must still adhere to the customer and data privacy policy as much of this is protected under federal law.
THREATENING BEHAVIOR or SUSPECTED CRIMINAL ACTIVITY
_____. Please report any suspicious or concerning activity immediately. We do have cameras for the safety of our clients and employees and have the ability to review and submit the video to authorities.
_____ Please also capture any information, descriptions, names, etc. in writing and immediately submit it to management.
ADDITIONAL REMINDERS
_____. 100% Checklist Completion . . . 99% means someone else has to make up for you
_____. Customer and client satisfaction are our number one priority. We have to drop any not customer service activity if a customer enters and remember to always be looking back to the counter to see if a customer needs something.
_____. Safety: Address any potential safety issue with urgency
_____. Know the health codes - no eating behind counter, drinks must be in container with a lid
_____. If you don't know the answer, capture all the information/request and ask an expert or your manager . . . don't make the customer ask multiple times
_____. Plank is a "NO GOSSIP" zone. No talking about customers or employees. You may request a private conversation with your manager or Wendy or I to address concerns or issues, but open discussion about customers or employees is an ethical issue and will be treated as such
_____ MUSIC is for the customers and we only play select stations (NO EXPLICIT OR VULGAR CHANNELS). During the morning and day, the SirusXM radio should stay on Coffee House. at 4pm and after it can we switched to an upbeat station (NO HARD ROCK, RAP, JAZZ, or anything that may not appeal to a broad audience unless approved by management)
_____. IDEAS - we value your input and ideas. Please set time with your manager to share your thoughts.
Violations of any of the above may result in action including termination of employment or prosecution if laws are violated.